Returning to the Granada Theater for its first in-person event since 2020, Digital Fight Club wrapped up Digital Startup Week last night. Founders and local innovators competed to debate some of the most pressing tech topics of the day and competed to win every round.
Hundreds of people filled the theater to watch the debate-like event, where "fighters" verbally clash to cheers, boos and generally loud reactions from the audience.
How Digital Fight Club Works
Let's break the first rule of Fight Club and talk about how it works. For each round, two founders take the stage to plead their case in front of a jury. Only one is able to walk away victorious.
The fighters show their intelligence and their verbal chops. But the showmanship, the charisma and the audacity can be the coup de grace.
During last night's rounds, fighters were given topics ranging from brand transparency to who should be involved in building the metaverse. Each fighter then had 45 seconds to make their point, followed by a 30-second rebuttal and questions from the referees.
Then the referees and the public weighed in by voting for the winner.
Round #1: Should the government be involved in building the metaverse?
Taylor Shead, Founder and CEO of STEMuli, who is building an "educational metaverse" with his company, said no, saying it could lead to increased censorship and the likelihood of the metaverse becoming a political platform. She also noted historical racism and exclusion from government projects in the past, adding that without government intervention, the metaverse will be more open to everyone.
Groove Jones Founding Partner Dan Ferguson took the opposite position. He argued that the way metaverse concepts are constructed makes them siloed from "microverses" and that a standardized set of pathways and tools provided by a regulatory body like the government could help solve this problem. He added that big projects like a metaverse require a lot of funding, and with government help, more could be built.
The winner is:
Taylor Shead
Round #2: Should brands be more or less transparent?
Bill Cochran, creative director of LERMA, argued that less transparency can be a good thing, saying it's important for companies to protect their "magic": the things that make them unique. Also, revealing things behind the scenes can turn some customers away. Cochran added that since most brands now call themselves transparent, it's no longer a differentiator that can help a brand stand out.
Cameron Gawley, co-founder of The Runway sided with the pro-transparency. He said that with younger generations attaching such importance to transparency, it is important for brands to embrace it in order to reach more customers. By "building in public," companies can better stay on top of trends and attract better talent.
The winner is:
Bill Cochran
Round #3: Do we need more automation in the supply chain?
Brad Nichols, Founder of Automate, said yes. He noted that automation has been used throughout human history to improve productivity and efficiency, and in many cases improve people's lives. He added that the growing complexity of supply chains will demand this, freeing up labor that can be retrained in other skilled areas.
Chris Hanebeck, Founder and CEO of Truckl disagreed, pointing to the supply chain issues that have plagued businesses since the pandemic. He said people are bound to make the supply chain more resilient because the efficiencies created by automation can create volatility. Human thinking and decision-making will always be needed, he said.
The winner is:
Chris Hanebeck
Round #4: Is ESG important?
Eddy Badrina, CEO of Eden Green argued no, calling the ESG "just a nice sticker." He said it had little to do with profitability and many companies used it as an empty word. Ultimately, most consumers are looking for quality goods at the lowest price, with ESG not playing a big role in their decision-making.
Chris Robinson, co-founder and president of Clearyst, took the opposite view, saying that companies that prioritize ESG can achieve better returns on equity, in addition to helping to reduce the costs of operating, acquiring and retaining customers. He added that customers are increasingly looking for brands that match their beliefs, and focusing on ESG can help reach a wider customer base.
The winner is:
Eddy Badrina
Round #5: Is it important to invest early in cybersecurity?
Andrew Hopkins, President of PrivacyChain, argued that it is more important to build first, then understand cybersecurity later. He said the initial costs of cybersecurity can be high, and ultimately most businesses are susceptible to hacking anyway.
Director of Information Security, Direct Marketing Solutions David Malicoat agreed that many businesses will likely end up being hacked. But he noted that the main cause of these hacks is likely to be that employees do not take appropriate cybersecurity measures. Therefore, he said, it is important to invest in technology early to help prevent this.
The winner is:
David Malicoat
Meet the referees
Here are the local leaders who kept the fights clean, while asking the hard-hitting questions on the Grenada stage at Digital Fight Club 2022:
Becca O'Brien WeigmanManaging Director, Executive Leadership, South, for Accenture Song
Charan LotaGroup Vice President/Executive Chief Engineer Connected Technologies, Toyota Motor North America
Holly BriedisEVP and Chief Digital Officer at Fossil Group
Nancy FloresEVP and Chief Information Officer/Chief Technology Officer at McKesson
Angela MaranoVice President of Business Transformation at Southwest Airlines
Accenture was the title sponsor of this year's Digital Fight Club. Other sponsors included SVB, Altruas, Improving, Simpli.Fi and Medium Giant.
More views of the evening
All photos by Michael Samples.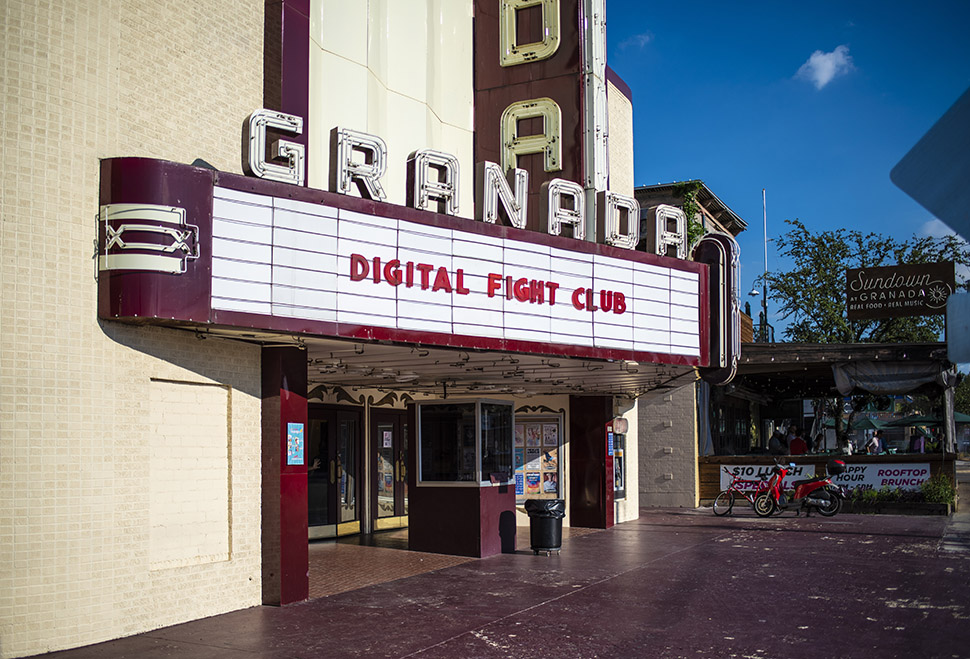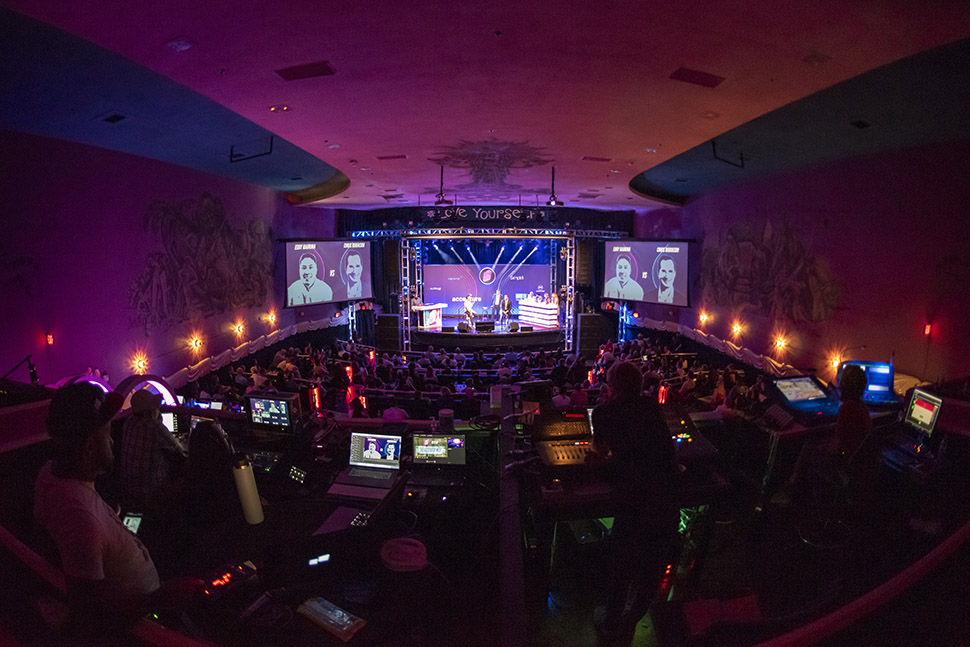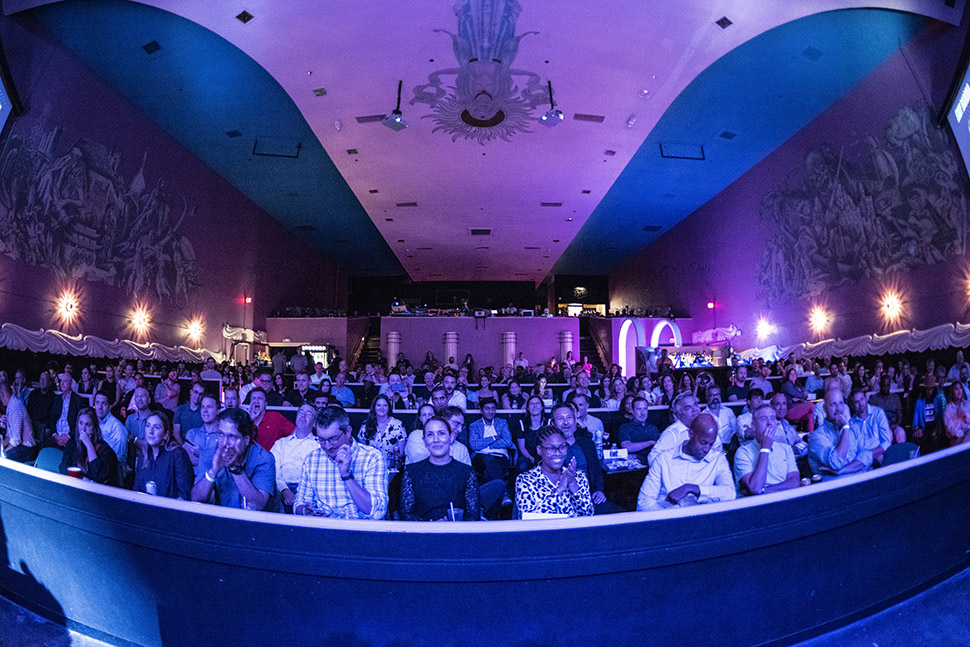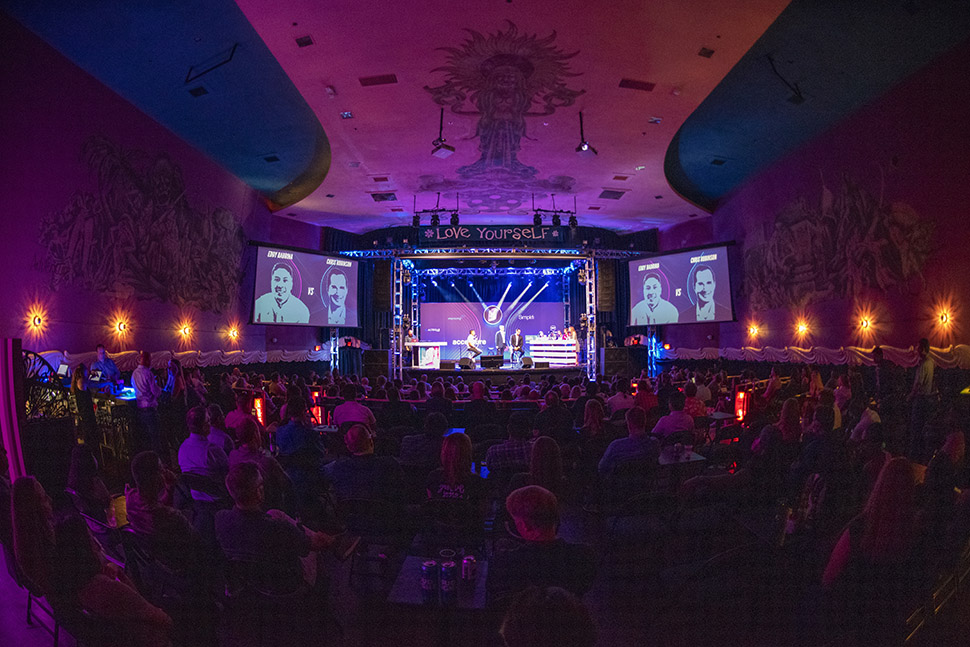 Quincy Preston and David Seeley contributed to this report. Photography: Michael Samples

Subscribe to the list.
Dallas innovates, every day.
Sign up to keep an eye on what's new and coming to Dallas-Fort Worth, every day.